Last Friday, 9 women gathered in lovely Stroud NSW for the first ever 'Write To Rise' Therapeutic Writing Retreat. These women all came for varied reasons and left with something unexpected. As they worked both together and alone, they discovered the power of honest expressive writing and the clarity and life enhancement it brings.
'Write to Rise' is a program I wrote to not only introduce others to therapeutic writing but to showcase the role narrative plays in our lives. The takeaway, 'to restore we must re-story', how to do that is where the writing comes in. As I reflect on this day, for the purpose of both celebrating it and improving the program, I can see great reward in a retreat of this nature. Here are three reasons why I think everyone should consider attending a therapeutic writing retreat.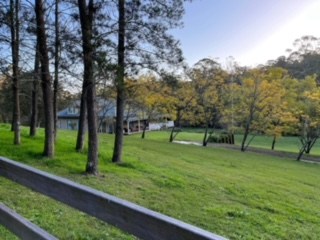 To step out of routine and reflect on life.
Most of us live full lives. Busting out of the daily 9-5 and taking time to reflect on what is working or not working, as well as focusing on the emotional or psychological blocks that prevent us from processing pain, fulfilling our potential, and finding the fulfillment we seek, is worth upsetting the routine. As we write, prompted by points of view, questions, quotes or the sensory details we find in nature, we start to see patterns, and the steps we could take to move forward. Re-reading, reflecting and analyzing our work is an important step in therapeutic writing. Having time to do this makes retreating extremely valuable.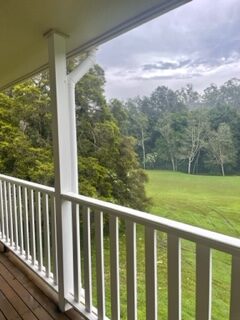 To learn skills that will improve life and foster well being. Therapeutic writing is directed. It usually starts  with a prompt or exercise. Certain techniques foster certain outcomes. It is writing based around healing, development and growth and seeks to highlight what can be found in the moment as well as how to move forward. It is more purposeful than simply keeping a diary or dumping your stress, anger and anxiety onto the page. It is a way to practice self compassion, foster gratitude, solve problems, build strategy, nurture mind and spirit, enhance creativity and imagination, record  dreams and of course, process pain and loss. Retreating for me is not only  about leaving with a fuzzy feeling in your chest, but also with tools to take home and use when needed.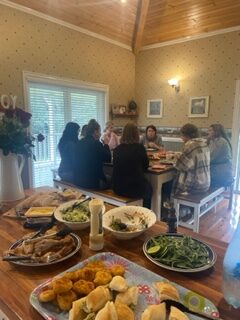 To make new connections and foster bonds.
Retreating gathers like-minded people. There is nothing like coming together with those interested in similar things, and walking through similar seasons. In the case of this writing retreat, ('Write to Rise') all that gathered were processing hard things, keen to discover how to heal and the role that writing could take in that journey. There were tears, and by the end of the day, exhaustion. However, there were also multiple 'aha' moments and the discovery of truths (no matter how painfully liberating that may be). We wrote in musical silence, had some laughs over lunch, engaged in discussion and deep conversation. Some car pooled with friends, others bravely ventured on their own, but all had a seat in the open circle. How sweet it is to retreat with those who are committed to connection and consideration.
Already I have had numerous people say that they would love to come to the next retreat (whenever that may be). That makes me extremely excited not only because I love coaching people and showing  how to use writing to heal and rise, but also because I believe in reflection, connection and the joy found in writing your own wild and beautiful story. 
For news on upcoming retreats and to receive monthly progressive writing prompts sign up here.